---
"Infinite Artist is a path for

EVERYONE

to learn art.
REGARDLESS OF YOUR SKILL LEVEL.
From beginning drawing, to advanced digital art creation and everything in-between, I will help you

UNLOCK & UNLEASH THE AUTHENTIC ARTIST WITHIN YOU.

"
-ALEX RUIZ
---
What if you could unleash your full artistic potential and create the art you've always dreamed of?
How would that enhance your sense of purpose and passion?
Hi! I'm Alex Ruiz.
I am dedicated to the TRANSFORMATIVE POWER of CREATIVITY.
This power has transformed my life many times over the past 40 years!
With over 25 years of professional experience as an artist and art instructor, I've seen and created it ALL. I understand what it's like to want more from your creative future, and I can help you get there.
My mission is to work with artists to lock in their path of creative optimization and create solid and actionable steps to move forward with... READ MORE
WORK WITH ME
My Ideal Client:
You want to try your hand at art but don't know how to begin.

You want to create on a more regular basis but need someone to keep you on track.

You're looking for a new medium or style to try.

You'd like guidance with an art project you've been working with.

You've had a negative experience with an art teacher long ago but long to try again.

You're a seasoned artist looking to break into new creative endeavors.
Creativity is a gift of being human - no experience required.
Imagine what you want to create...
and we'll make it happen

TOGETHER.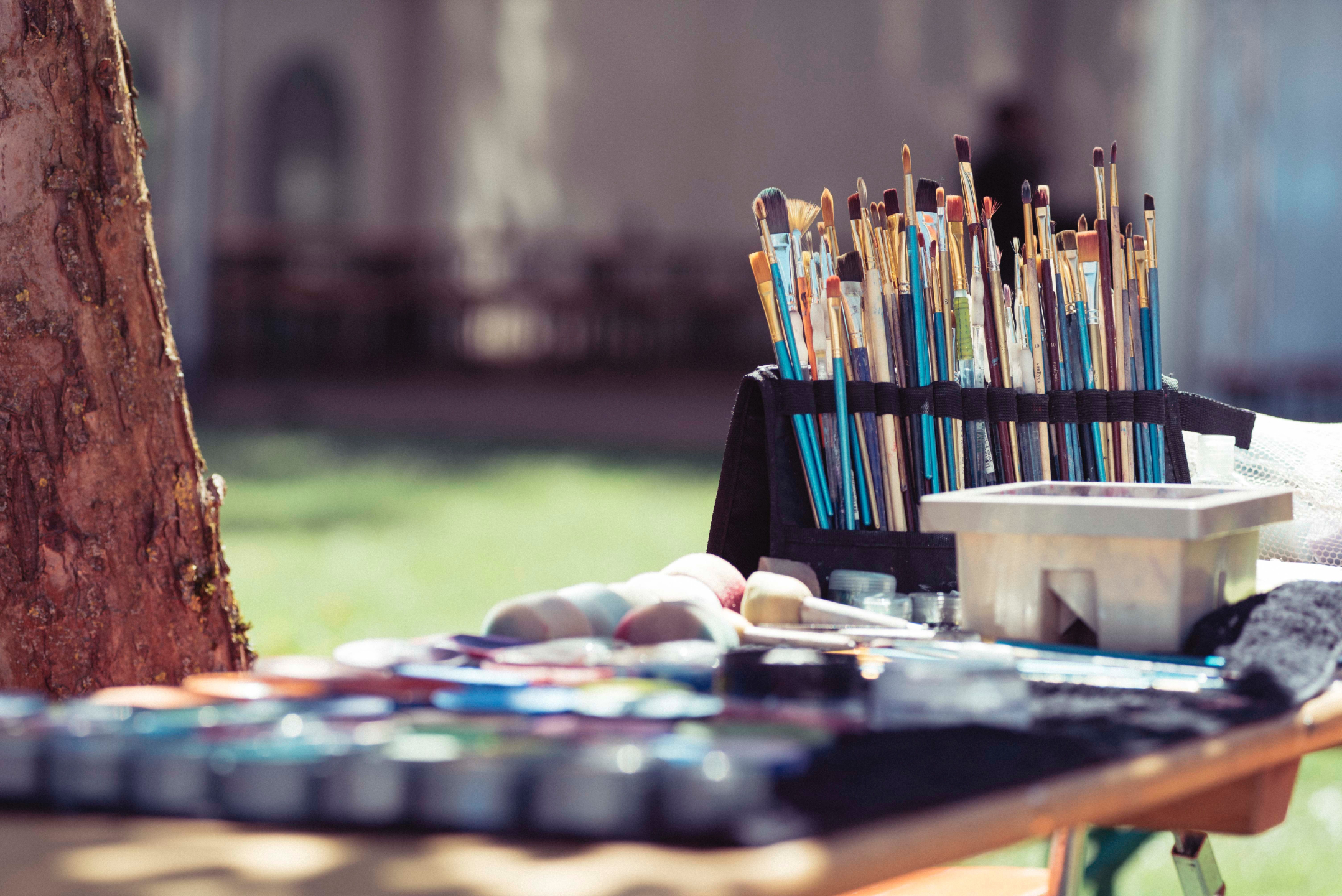 My coaching service is founded on the principle that ANYONE can be a great artist!
Using a combination of techniques to help my clients unlock their unique style and voice, and move beyond any creative blocks.
I will help you achieve your full potential as an artist.
TAILORED COACHING
I work with each client to create a unique coaching plan based on their needs and artistic goals.
SKETCHING & DRAWING EXERCISES
Develop your drawing and sketching abilities and learn how to refine your work and push your skill level with my expert guidance.
PAINTING TECHNIQUES
Unlock the secrets to painting truly amazing works of art using a variety of techniques and materials.
...AND SO MUCH MORE!!!
Being in control of my creativity is the best feeling ever, and I owe it all to Alex."
Barrett Perlman
Founder of Sacred Integration Tribe
MY APPROACH TO HELPING YOU REACH OPTIMAL ARTISTIC POTENTIAL
Understanding You
---
Every artist is unique, and I want to understand your individual talent, interests and goals to implement a coaching program that works best for you.
Tools and Techniques
---
From pencil and paper, paints and canvas, and all things digital, we'll explore the tools and techniques you need to develop your craft and take your skills to the next level.
Building Confidence
---
Art can be scary and intimidating but it doesn't have to be. I provide a safe and supportive environment that helps you build confidence in your work.
Savannah Freemeyer
"I was feeling stuck in my art practice and didn't know how to move forward. Alex's coaching program helped me to identify my goals and develop a plan to achieve them. I'm now making progress in my art that I never thought possible."
George Bennett
"Infinite Artist has changed my life! I was so lost and confused before I started the program, but now I have a clear vision for my art and my career. I'm so grateful for the support and guidance of my coach, and I'm so excited to see what the future holds."
Lucie Dawson
"I've been an artist for many years, but I never felt like I was making any progress. I felt stuck and frustrated, but Alex has helped me to break through my blocks and start creating the art I've always dreamed of. I'm so grateful for this program!"
Aubrey Marks
"If you're an artist who is looking to take your art to the next level, I highly recommend Infinite Artist. This program is packed with valuable information and resources, and the coaching is top-notch. I'm so glad Alex created this!"
Mehcad Brooks
"Infinite Artist is the best investment I've ever made in my art. I've learned so much about myself and my art, and I'm now making progress that I never thought possible. I'm so grateful for this program."
Dylan Stewart
"I'm so glad I found Infinite Artist. Alex has truly has helped me to become a more confident and successful artist. I'm beyond grateful for the support and guidance of my coach, and I'm so excited to see what my creative future holds."
"You will never create art the same way again.
Transform your art.

Transform your

LIFE

."
-ALEX RUIZ
WORK WITH ME
Infinite Artist Newsletter
Sign up for updates on courses, coaching, & community!